YHWH Apparel: Reimagining a mission-driven company's brand identity.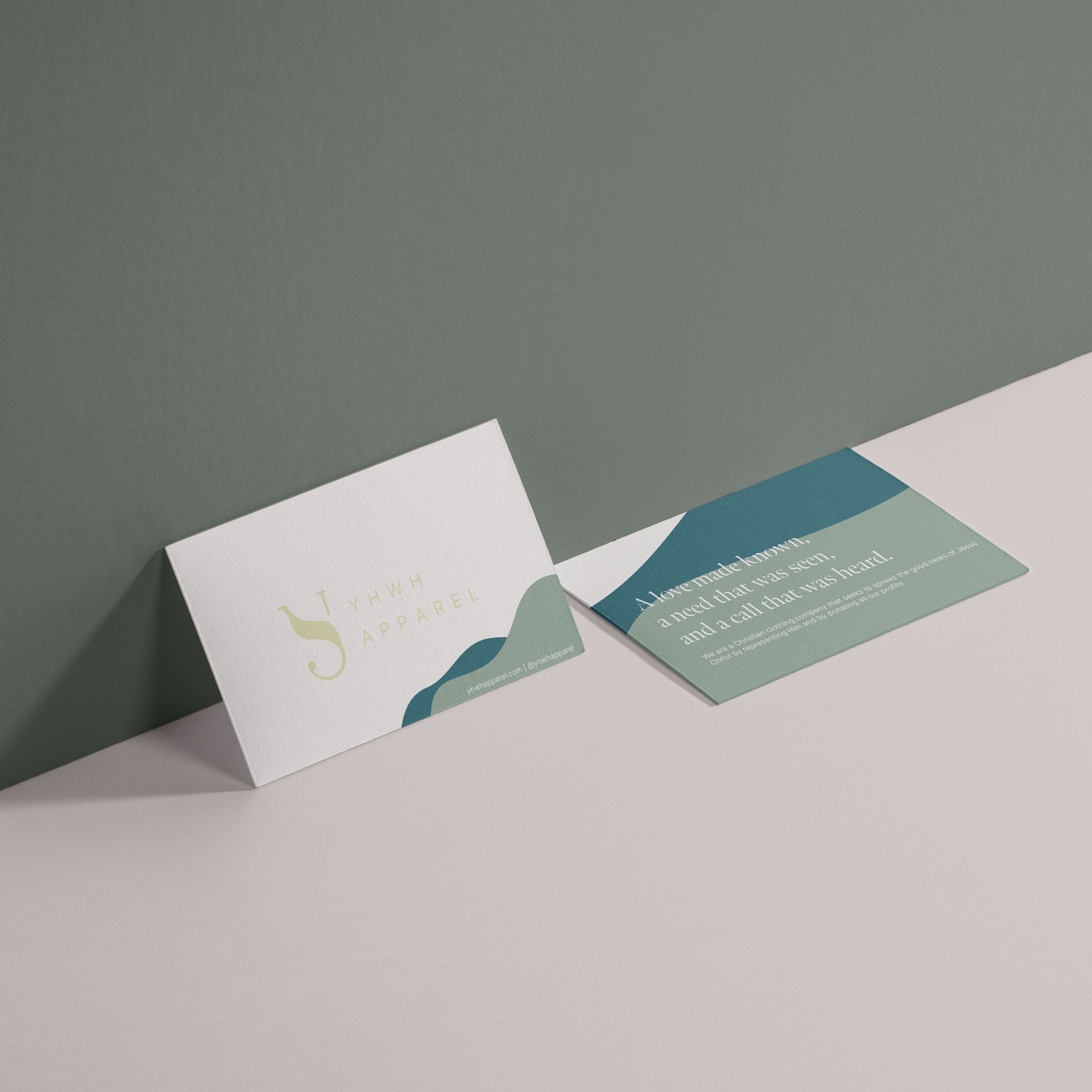 YHWH Apparel is a faith-based clothing company based in Berkeley, CA. In early 2020, I worked with YHWH Apparel to reimagine their brand identity and strategy.
The Problem
A company's branding should reflect its mission and values, especially for a non-proft like YHWH's. YHWH Apparel suffered from a lack of clear and intentional brand identity — from visuals to voice to experience. The old logo below failed to represent anything meaningful with the brannd.
Revisiting the Brand
I revisited the brand's original purpose and mission: to spread encouragement and love and to speak truth through apparel. The brand's name (YHWH) has Hebrew roots, so I wanted to maintain the intentionality behind the name in my ideation.

Logo Iterations

Low fidelity designs united various brand motifs: the Hebrew yodh (י) based on the company's name, the letter Y, and cruficixition/nail imagery.
Brand Identity
I converged on a logo subtly combining a brand motifs, then developed a brand identity to span across various touchpoints: from logo design to landing page UX to photography style to marketing email layouts to brand voice.